Professional Epoxy Flooring Contracting Service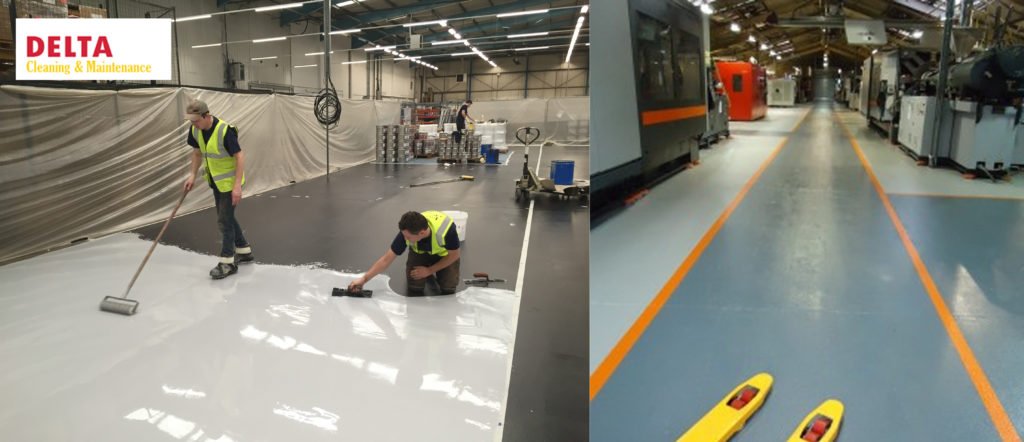 Epoxy floor coatings are hardwearing finishes. Therefore, they are ideal for environments where longevity is paramount. They also provide dust-free, chemically resistant properties for areas where durability and aesthetics must go hand in hand.
Epoxy floor coatings are applied in two or more coats by brush and roller to a thickness of 2.5mm to 3mm with primer and coating.
Since they are exceptionally durable and easy to clean, they are ideal for sealing concrete floors. Epoxy coatings are also available in a wide range of slip resistant options, which makes them an attractive and versatile flooring solution.
Due to their hardwearing properties and flexible design options, epoxy flooring solutions are also the perfect choice for floor marking such as gangways, pedestrian areas, fire exits etc.
Epoxy installations often have a high gloss finish, but matt options are also available.
Benefits of epoxy finishes:
Attractive, vibrant, glossy appearance
Demarcation of areas
Excellent chemical resistance
Seamless, hygienic and easy to clean
Cost effective
Rapid installation