PROFESSIONAL Curtain Deep Steam Cleaning Service in Dubai
Need Curtain Cleaning Dubai? Get professional curtain cleaners in Dubai. DELTA Cleaning support is specialist in curtain cleaning Dubai. Our dedicated cleaners deliver you highest quality of service. We offers onsite curtain steam cleaning service.
FREE quote over the phone !!!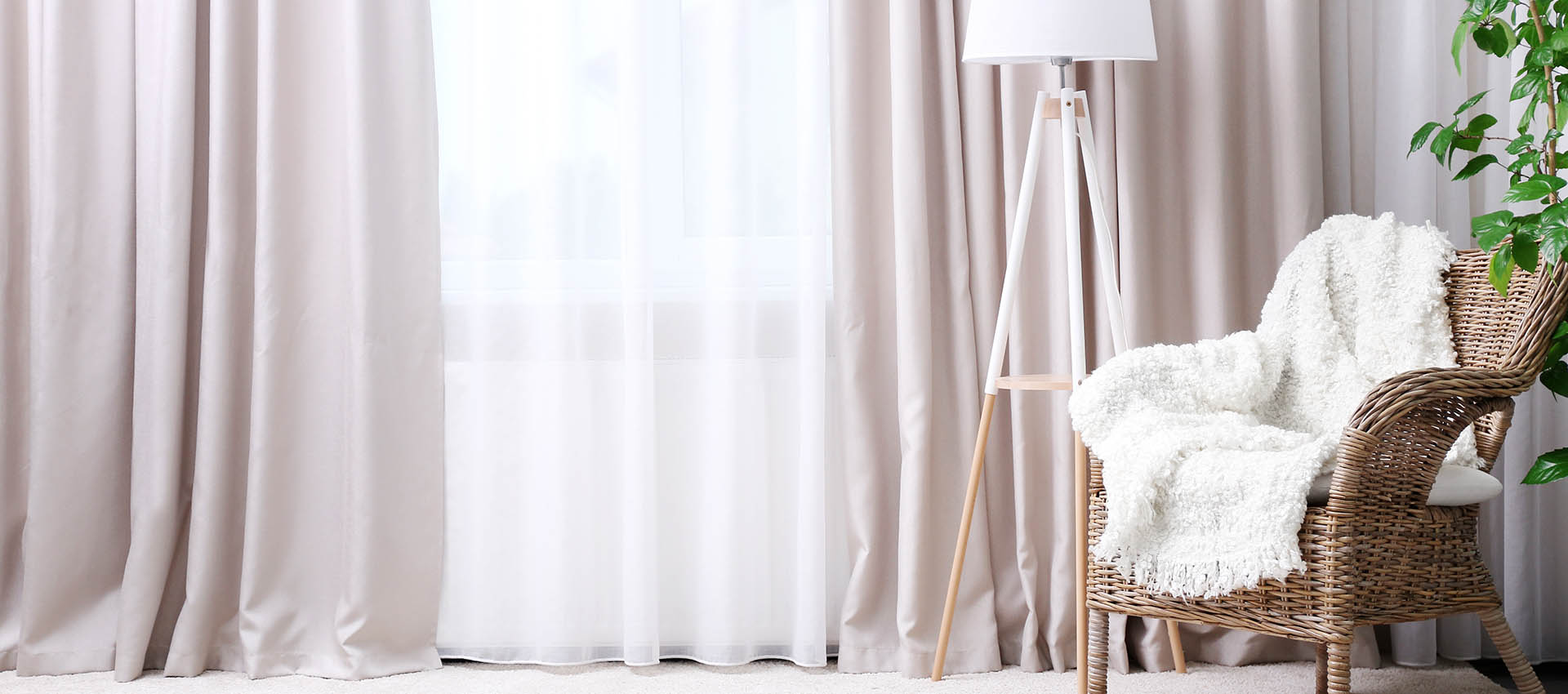 DELTA Cleaning Support is a one stop solution for all your curtain and blinds cleaning requirements. We cater to both domestic and commercial clients for all kinds of curtains, blinds, and drapes. Our expert team of enthusiastic curtain cleaners has been serving all areas of Dubai for more than 8 years with outstanding and commendable curtains and blinds cleaning.
Curtains and blinds cleaning requires proper knowledge, tremendous care, and tons of experience to be done in an appropriate way. We at DELTA Cleaning Support have it all to ensure that even the minutest details are taken into care while we service your curtains and blinds. We have a strong foothold in the industry and a rich clientele because every time we take up an assignment, we deliver finest results with our excellent and proven cleaning procedures.
Why Professional Curtain Cleaning DELTA
Very often window cleaning gets ignored in day-to-day life and you don't have to feel guilty about it. Considering the busy schedules these days, it is almost impossible to clean all areas of your home/office on daily basis. Moreover, homely cleaning methods are insufficient to provide deep cleaning for your curtains and blinds. Your beautiful curtains and blinds need professional interference to look as good and beautiful as ever.
Curtains, just like the carpets, are good air-filters and they block dust, odour, smoke, dust mites, and other contaminants from spoiling your air quality. Therefore, without proper cleaning your curtains and blinds will not just become dull and ugly but also unclean and absolutely unhygienic. They become a store house of contagious and harmful pollutants that could trigger serious health issues with the inhabitants of the house. Cough, sneezing, eczema, skin problems, runny nose, breathing problems, asthma are some of the symptoms indicating that your windows need cleaning.
Benefits of Professional Curtains and Blinds Cleaning
Professional curtains and blinds cleaning ensures the safety of your health and makes your windows look nice and lovely. The DELTA Cleaning Support's team rejuvenates your curtains and blinds by cleaning them from deep within. We take responsibility for removing all contaminants, bacteria, mould, virus, and all unwanted particles. Other benefits of getting your curtains and blinds cleaned by professionals include:
Cleaner curtains and blinds that enhance your décor.
Decontamination of curtains and blinds.
No need for curtains or blinds replacement.
Long life for curtains and blinds.
Improved air quality as the curtains and blinds become allergen free.
Curtain and Blinds Cleaning Process
At DELTA Cleaning Support, we are capable of cleaning all kinds of curtains and blinds such as roman curtains, vertical curtains, venetian blinds, roller blinds, and so on. No matter what fabric of curtain you have, our experts will find it out and use the most suitable cleaning solution for effective results.
We begin our cleaning by conducting a thorough inspection of your drapery. This involves the following:
Take correct measurements of curtains to ensure no shrinkage.
Taking note of any damages in the fabric of the curtains and blinds, and this includes stains as well.
Noting down the tie backs accompanied by the drapery.
Discussing special care requirements as suggested by you or on the label.
Mutual agreement on the cost of the curtains and blinds cleaning service.
Discussing any risks, if any, involved with a particular kind of fabric.
We use steam cleaning for synthetic curtains and curtains made of mixed fabrics. We use dry cleaning for 100% cotton, velvet, and silk curtains.
DELTA Curtain Cleaning Specialists
Our curtain cleaning process involves:
Pre-treatment of Curtains– After inspection of the curtains, if required, we pre-treat them with proven stain removers.
Curtain Cleaning – Depending upon the fabric of your curtain, we will either go for steam cleaning or dry cleaning.
Curtain Deodorizing – Deodorizing the curtains is very crucial otherwise the cleaning process remains incomplete. It gives them a fresh feel and is good for odor removal.
Curtain Drying – We have latest dryers to dry the curtains and once we done we hang them back.
Final Curtain Inspection – The last step is to check if all the above steps have been carried out properly and yielded desired results.
We also do onsite cleaning, where everything will be done in front of eyes. You can tell us your preference and we will arrange accordingly.
The blinds cleaning process at DELTA Cleaning Support involves:
Our experts will remove the fittings and note down what extent of cleaning is needed.
All the fittings are thoroughly cleaned and then each of the columns of the blind are cleaned with our bio-friendly cleaning solutions.
After the cleaning is done, we place the blinds back to their position.
Apart from cleaning, we also polish the framework and surrounds of the blinds.
Curtain Dry Cleaning Call us to restore your blinds in the most spectacular way!
Our Guaranteed Curtain Cleaning
With DELTA Cleaning Support you get full assurance that your curtains and blinds will be cleaned with 100% customer satisfaction. We guarantee to deliver your desired results with our curtains and blinds cleaning services. However, if you feel unhappy with the service call us again and we will re-do it for you!
Why Choose Us for Curtain & Blinds Cleaning
We have won thousands of hearts with our incomparable finishing of drape and curtain cleaning services. Our services include ironing and proper setting of the lining as well. Other reasons why you should choose us for curtains and blinds cleaning are:
We have certified, licensed, and trained cleaners.
We work 24×7, even on weekends & public holidays.
We have 20 years of industry experience.
We offer guaranteed results at lowest prices.
To avail exceptional curtains and blinds cleaning services, call DELTA Cleaning Support and we will pick your curtains from anywhere in Dubai!
Please contact us +971 54 3739644, 04 2546128 or email: deltacleanersuae@gmail.com